Buying a home is one of the biggest investments you'll ever make and will probably be the most expensive thing you ever do. So it is important to understand the buying process and to be well informed about the property market. You have to make informed decisions even before you start house hunting.
Here are some Buying Tips to get you started:
Knowing What You Can Afford
How much can you afford? It is important to find out how much you can borrow, so speak to your financial adviser, bank or broker who will assess your situation, advise how much you can borrow, and arrange the best loan to suit your needs. Once you have pre-approval, you can confidently begin to hunt for your new home.
Where do you want to live or invest?
Prepare a short list of preferred areas that suit your lifestyle. Keep in mind affordability and accommodation requirements. You may be buying as an investor or looking for a home to raise your family in.
Do some field work: grab a coffee and watch the world go by, take in the atmosphere and see (feel) is this the right fit for you. Take a stroll around the streets is there any new developments or infrastructure.
Do some research into recent sales in your preferred areas and research what the rental return might be if you were to rent it out.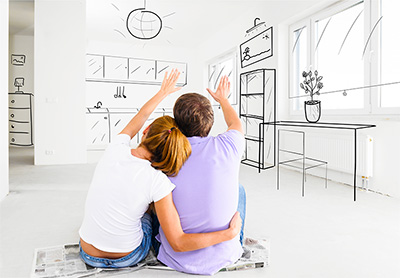 Knowing What's On The Market
If you know and can afford what you want you are in a great position to save time in searching for properties.
Here's some ways to begin:
The Internet is fantastic. When on a website register for Property Alerts and receive by email properties that suit your requirements.
Look in agents' windows or ask the agent for assistance.
Check out the newspapers
Attend some open homes and auctions.
Before long you will have an idea of what is For Sale, property prices, and the number of buyers searching the same as you.
Talk to the Experts
Things to look for in an agent are knowledge of the area, ability to negotiate a good price and compatibility – make sure your agent is going to have your best interests at heart!
You may also like to consider speaking with us about how we can assist you as a buyers agent. We can take the stress out of negotiating a sale and can bid at an auction on your behalf.
We would be more than happy to advise you in taking steps to finding the right home so please don't hesitate to contact Robina Realty on 1300 762 462