When it comes time to sell your family home or investment you need an Agency you can trust.
Robina Realty is the oldest and most established realtor in the region and traces its original ownership back to Dr Robin Loh, the visionary developer of the entire multi-award winning Robina region. We know the property market and employ web-based platforms and social media marketing techniques along with more traditional advertising such as print media and roadside signage.
We remain resolute in our commitment to the traditional values of honesty, integrity and transparency. We will communicate with you openly and frequently about the progress of your sale. We have found the most important factor in any sale is the quality and consistency of communication with our clients.
We can discuss your options fully, advise on the appropriate method of sale and inform you on the market at the current time and how to obtain the best possible price for your property.
Choosing the Method of Sale – Private Treaty or Auction
When you sell your home by private treaty, your property goes onto the market at a predetermined asking price. We will discuss marketing strategies to give your property the best possible exposure in the marketplace which suits your individual situation.
To sell through an auction process, the amount you want for the property is generally not revealed to potential buyers who are encouraged to attend the auction and bid for the property against other potential buyers. Auctions have become an increasingly popular way to sell or buy residential property, but before you decide to go down that path, do your homework and familiarise yourself with the process and what it involves.
Setting the Right Price
Web-based marketing provides much greater flexibility in exploring the optimum asking price. It allows the opportunity to test a premium starting price and monitor the results. Feedback from the market on the asking price is immediate and direct. Within a week of listing there will be strong early indications of how well the property is positioned.
Prepare Your Property For Sale
The presentation of your home makes the difference between getting a standard price and a premium price. So, it is important to have your property looking at its absolute best.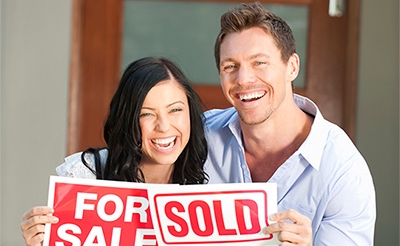 Handy hints to prepare your home:
Street Appeal:
Make sure the front of your home looks appealing and inviting with a weed-free garden or create an instant garden with flowering plants, lawns mowed plus a fresh coat paint on fences and gates.
Inside:
Clean kitchen and bathroom/s thoroughly and ensure no mould
Make sure all beds are made
You may like to hire furniture to create the look you desire
De-clutter – less clutter makes rooms appear larger
Increase the sense of space with mirrors, lights and leave all internal doors open
Fix any minor repairs
Create warmth by preparing your home to suit the temperature of the day. If it's cold, light fires; turn on patio heaters and heating. If it's hot, turn on fans and cooling systems.
Pets: Always clean and tidy pet areas
Pool: Pool cleaned and equipment stored
Contact us today for a market appraisal 1300 762 462